Our Individuals & Families Team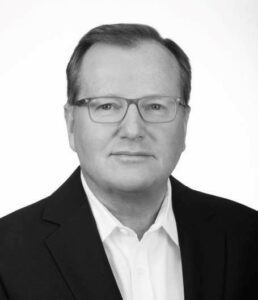 Current Role and Areas of Expertise:
Jeff has responsibility of overseeing SEM's wealth management practice. In this capacity, Jeff is responsible for providing high net worth clients with unbiased, product neutral, advanced planning strategies, design, and implementation while working hand in hand with the firms' financial advisors and portfolio management team. As an advanced financial planner, he can provide expertise in the following areas:
Estate and Multi-Generational Planning
Retirement Income and Cash Flow Analysis
Business Continuity and Succession Planning
Retirement Plans and Employee Benefits
Risk and Liability Management Planning
Charitable Giving Strategies
Executive Compensation and Benefit Strategies
Professional History:
Jeff has over 30 years of experience in financial, tax and legal services. In addition to his role with SEM, Jeff has experience in public accounting and trust and estate law. He attained a post-doctoral fellowship in wealth strategies and has been a contributing author to two estate planning books. With degrees in both law and accounting, Jeff brings insight to the many aspects of financial planning. Prior to joining SEM, Jeff held various divisional leadership roles as an executive director at UBS, overseeing various product and service consulting areas as well as a divisional wealth planning strategist in the Southeast US. Jeff was also a Planning Director for MS Smith Barney, a Trust and Estates and Business Attorney and worked in the Tax Division of Ernst and Young CPAs.
Education and Personal Information:
Jeff has a Bachelor of Accountancy degree from the University of Mississippi "Ole Miss" and a law degree from Capital University. He holds several designations and securities licenses and is Life and Health Insurance licensed. Jeff is also a Chartered Retirement Planning Counselor (CRPC) and a Certified Exit Planning Advisor (CEPA). Jeff and his wife live in Tampa, Florida with their children and grandchildren. Jeff enjoys golf, music, college sports and being a "foodie."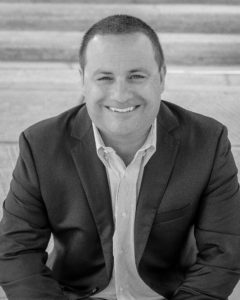 Prior to founding Suncoast Equity Management, LLC in 1997, Donald Jowdy was a Portfolio Manager with Polen Capital Management. During his tenure, Polen Capital consistently performed in the top 10% of its peer group for three, five and ten year periods, as measured by several industry consultants including Effron/PSN and Nelson's Investment Manager Database. Mr. Jowdy played a key role in the company's growth from $20 million in assets to approximately $250 million. Don then served in an advisory capacity to Polen Capital Management during its growth to over $1 billion in client assets. Previously, Mr. Jowdy was an equity analyst with 13D Research, Inc., advising institutional clients through an independent investment research organization. He provided an in-depth analysis of domestic as well as global investment opportunities in areas such as Latin America, Southeast Asia and the People's Republic of China. Mr. Jowdy was also a Senior Associate with Price Waterhouse Coopers (formerly Coopers & Lybrand).
Mr. Jowdy is a graduate of Indiana University with a Bachelor of Science in Accounting. He is on the board of Quantum Leap Farm, a nonprofit Therapeutic & Recreational Horseback Riding Program Serving Veterans, Civilian Adults, and Kids.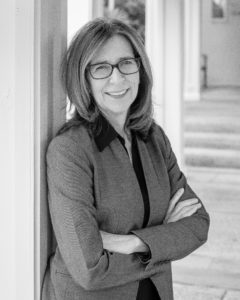 Amy Lord joined Suncoast Equity Management "SEM" in September 2008. She was previously Vice President/Portfolio Manager with Intrepid Capital where she was sole manager of the company's Large Cap Equity and Investment Grade Fixed Income portfolios. Prior to joining Intrepid in 2001, Ms. Lord was Managing Director, Senior Portfolio Manager of The Investment Counsel Company. During her nine years with the firm, her responsibilities included equity and fixed income portfolio management and analysis; marketing and client servicing; and overseeing GIPS performance compliance.
Ms. Lord earned a Bachelor of Science in Advertising, with a minor in Mathematics, from the University of Florida. She is a CFA charterholder and past President of the CFA Society of Orlando, as well as a member of the CFA Institute. Ms. Lord is also active in her church as well as Circles USA, a non-profit organization which inspires and equips individuals and families to permanently move out of poverty and thrive.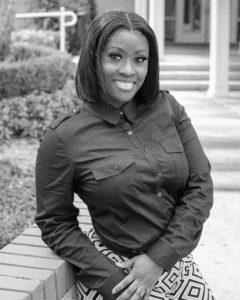 Cheeroke Townsend is a graduate from the University of South Florida, with a bachelor's degree in Finance. She is involved with the Women in Leadership & Philanthropy program at USF. Prior to joining SEM, Ms. Townsend completed a summer internship at Franklin Templeton Investments. She is also a candidate in the CFA program.
Administration & Operations Team